​DELAWARE-LACKAWANNA
The Delaware-Lackawanna Railroad (DL) illustrates the successful revival of a railroad corridor once thought to be unprofitable. The DL exemplifies what strong partnerships can accomplish. We handle a large variety of commodities including grain, forest products, paper, plastic, clay, steel, petroleum and fuel products, chemicals, coal, stone, and much more. This diversity in our commodity base illustrates the very fact that the DL is a premiere freight hauler. We've grown from our humble beginnings in the early 90's to one of the highest performing railroads in Northeast Pennsylvania.
---
---
​

Counties Served:

Lackawanna, Monroe, Wayne, Northampton

Route Miles:

88

​Superintendent:

Lorie Ransom (570) 343-4580

Trainmaster:

Pete Nicholas (570) 343-4580

Customer Service:

Amy Sturdevant (570) 343-4580

Marketing & Sales:

David Blount

(610) 213-6725

Greg Cheshier (585) 343-5398

Car Hire Accounting:

Sara Bedette (585) 343-5398
Powered by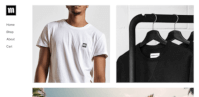 Create your own unique website with customizable templates.